OVERSIZED BLANKET HOODIE
Perfect for those cozy nights in, this brand new Blanket Hoodie is your new comfort buddy! One size fits all with this product and it's ideal for packing up and taking with you to outdoor events.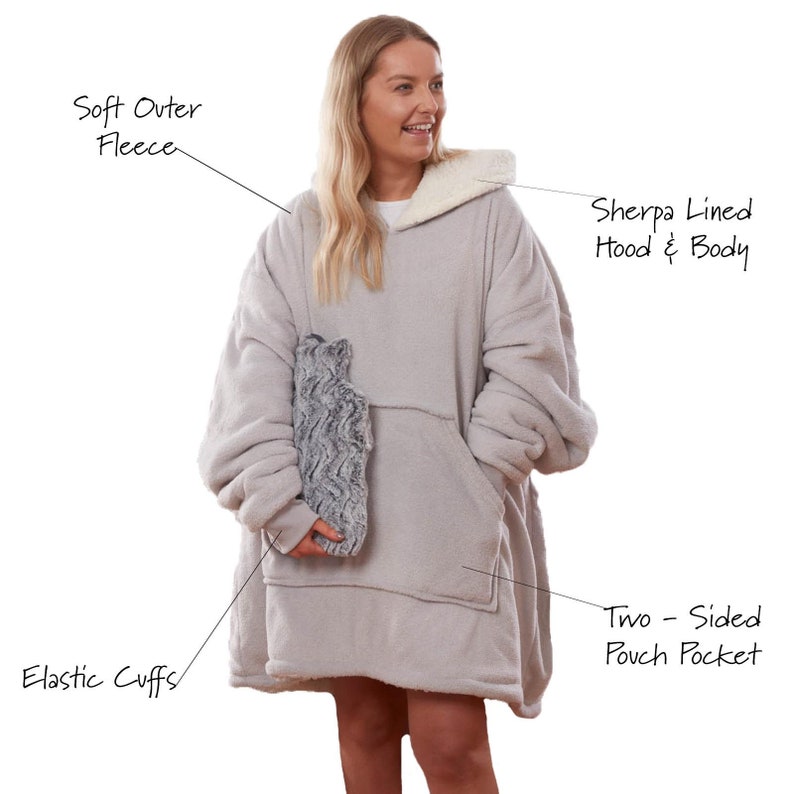 Featuring a beautiful soft-touch outer fabric and luxurious Sherpa lining, this Blanket Hoodie is available in an array of versatile colors. Expertly matched with elastic cuffs and a double opening front pocket, this will make a fantastic gift for friends, family, or even yourself!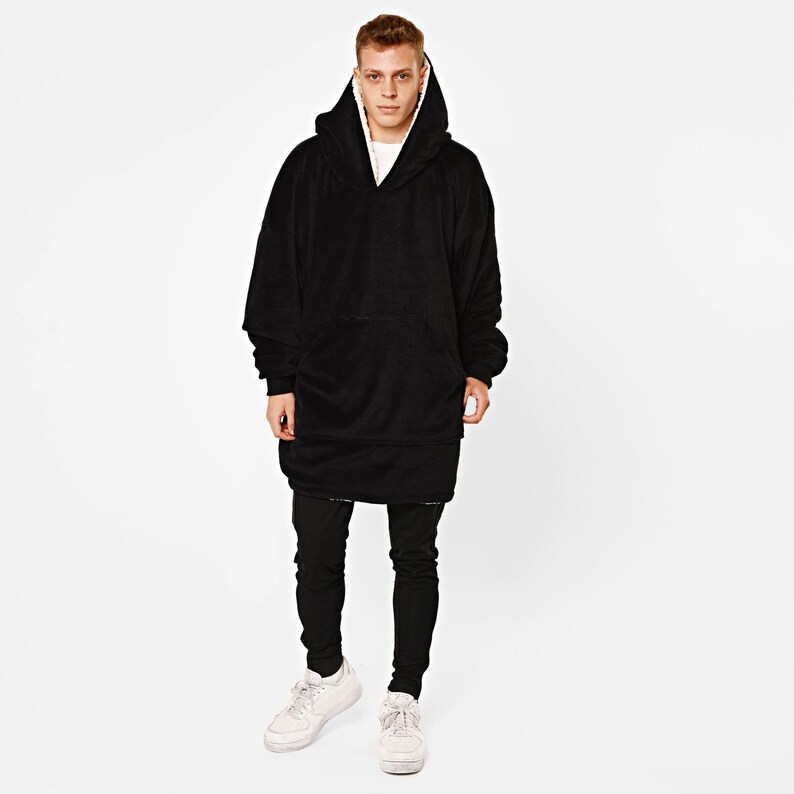 Perfect for adults and kids alike. Crafted for optimum ease this is a durable, one-step care garment, used as a wearable sweatshirt. Simply wash at 30 degrees.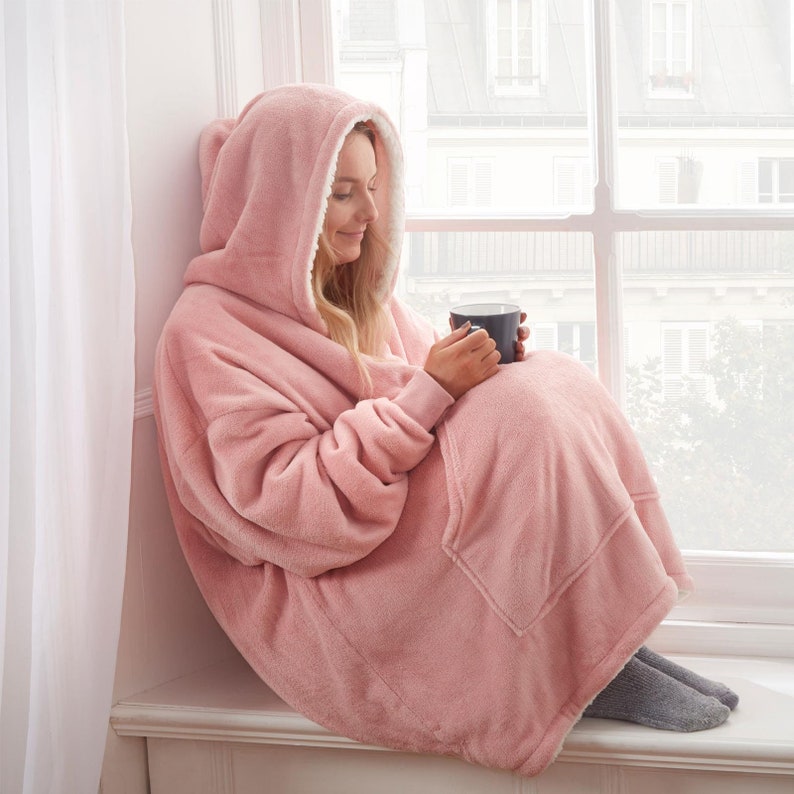 Size: One Size Fits All Adults Kids Men Women - 72" Waist, 34" Body, 36" Arms

Colour: Available in Blush Pink, Charcoal Grey
Customer Review: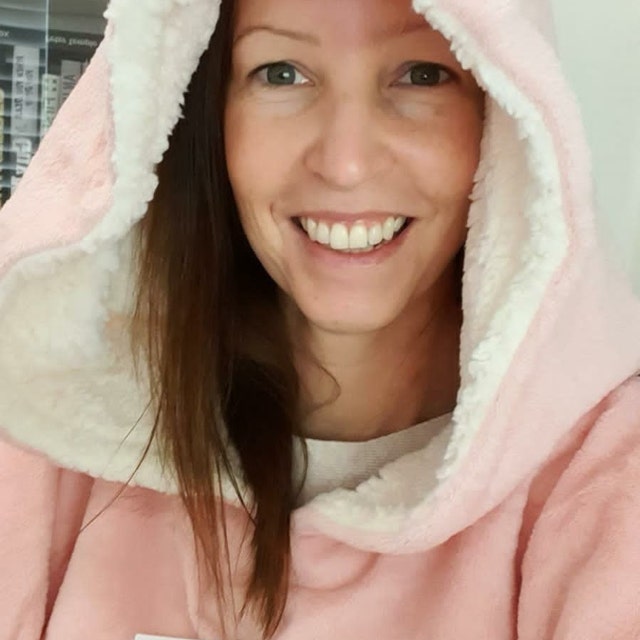 "Item exactly as described and I have a very happy friend!"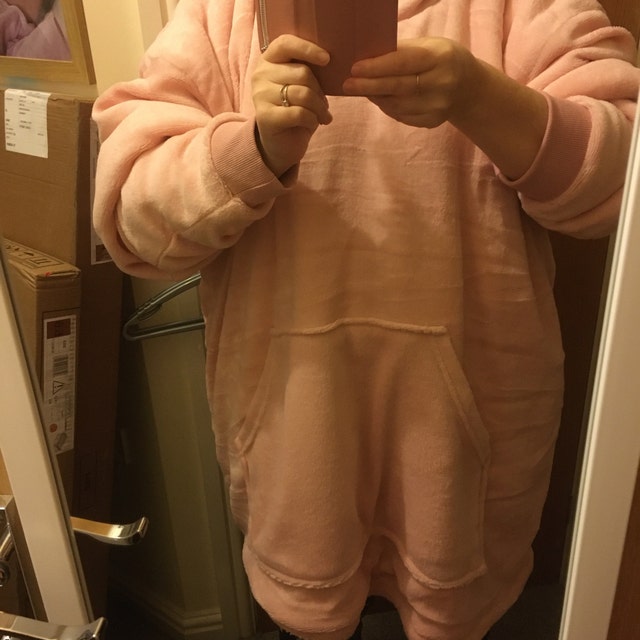 "I ordered for my daughter in laws birthday which is today x It arrived in time and she is delighted with it"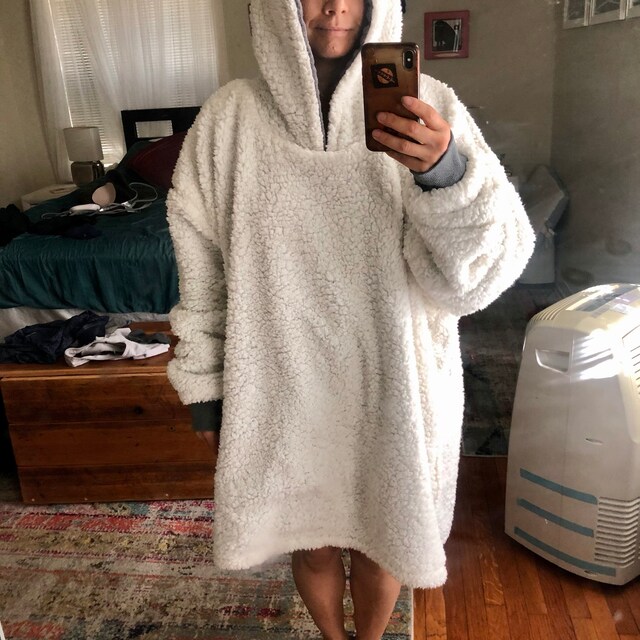 "Great to wear while watching football or chilling- super cozy and soft!"